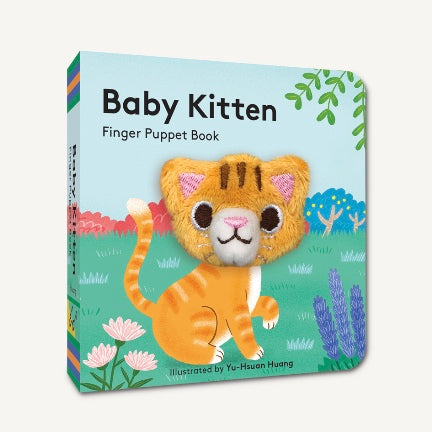 Baby Kitten: Finger Puppet Book
Bursting with color and charm, this finger puppet book lets babies and inquisitive toddlers touch, feel and explore their growing world.  Newborns will love snuggling up with Baby kitten!  Baby kitten wakes up purrs with mama, plays climbs, meets butterfly and drifts off to bedtime with his brother and sister. Featuring a plush finger puppet that peeks into each lovingly illustrated page. Baby Kitten will delight infants and parents alike.
A sweet and simple new baby gift- just the thing for baby showers and birthdays.