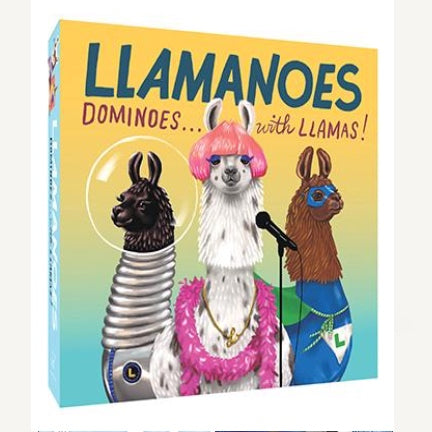 Llamanoes, Dominoes ..With Llamas
A hilarious herd of llama star in this laugh-out-loud twist on the game of dominoes.  From Llama-nardo da Vinci to Super Llama ( it's a bird, it's a plane its.. a llama?) , kids families, and llama enthusiasts will have a blast matching heads to tails to complete the chain and win! 
It's a goofy gift , a boredom-busting game, and a great way to develop matching and fine motor skills, all in one appealing and colorful package.