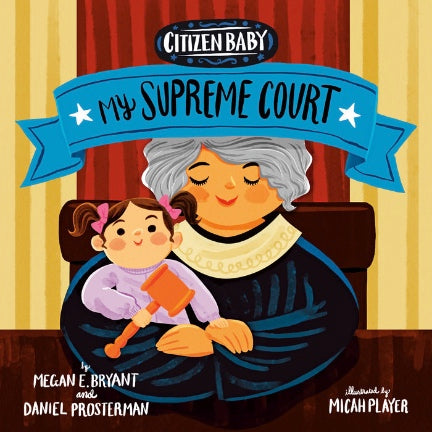 My Supreme Court Board Book
Citizen Baby is learning all about rules and why they are important. A supreme court justice is an expert on laws, which are rules that everyone has to follow - even grown-ups!
Children and adults alike will enjoy learning about the Supreme Court in this adorable, informative book.
Size: 7" by 7" 
Age 0-4 years