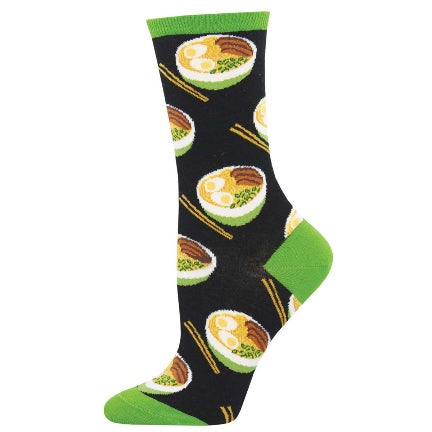 Ramen Women's Crew Socks
The pho craze is bright and bold on fun ramen socks for women . It's always a ggod time for ramen. Big bowls of tasty ramen on black socks with bright green top. Use your noodle for women crazy about noodles.
Fits Women's shoe size  5-10.
Mad eof 63% cotton, 34% nylon, 3% spandex