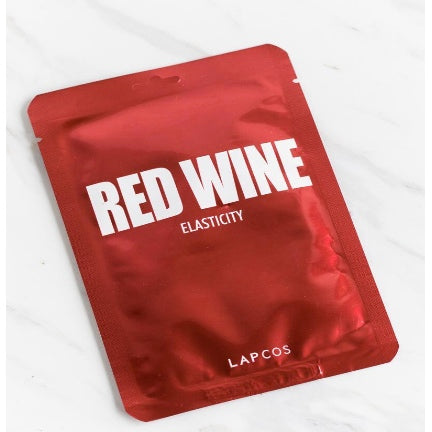 Red Wine Sheet Mask By Lapcos
Smooth and firm your complexionwith this mask designed by the Korean skincare experts at Lapcos. Using only the finest ingredients and advanced  beauty technology, this sheet mask contains antioxidants to boost skin's elasticity, hydration  and collagen production .
Red wine extract tightens and firms sagging skin.
Cellulose sheet mask suitable for all skin types.
Made in Korea.